Community Outreach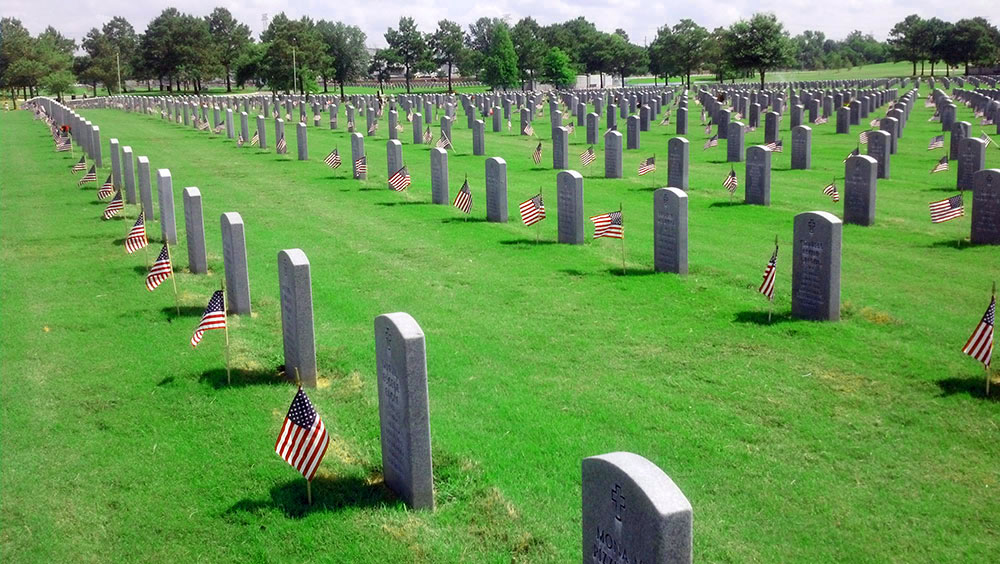 Balch Logistics is committed to serving those who serve our country. The company is an advocate and supporter of Veterans and Veteran development programs. One of their major community advocacies is Flags for Fallen Vets, Inc. (FFV). Sue Balch, President and CEO of Balch Logistics, is an acting board member of FFV and serves as Executive Vice President.
Flags for Fallen Vets is a 501 © 3 non-profit organization based in Cleburne, Texas. It was founded on May 14, 2012 by Marine Sergeant Morrison R. (Bob) Fussner II (Ret). FFV is an all volunteer organization comprised of individuals and groups from various industries, companies and families who all share a common goal. That goal is to honor and remember those who have served and sacrificed for our country.
The mission of FFV is to ensure that an American Flag is placed on every Veteran's grave for Memorial Day. This keeps their memory alive while giving them the honor they are so deserving of.

There are around 800,000 interred veterans in our National Cemeteries across the country. Flags for Fallen Vets works to honor and remember each and every one of them. This mission is possible only with the help of donors, sponsors and volunteers.

Flags for Fallen Vets accepts individual and corporate donations through their website: www.flagsforfallenvets.com. Donations can be made in any amount. With a donation of $20 you will receive a "Challenge Coin" of your choice. If you or your group would like to become a sponsor, there are various sponsorship levels. More information on the Challenge Coins and sponsorship levels can be found on the FFV website.
Balch Logistics would like to encourage everyone to get involved and help Flags for Fallen Vets, honor and remember our fallen veterans. Volunteers are needed to help with preparations, placing the flags, and with removal and cemetery recovery. You may sign up to volunteer through the website: www.flagsforfallenvets.com. Balch Logistics also accepts donations on behalf of Flags for Fallen Vets.