Vehicle Transport Services - Overview
There may be many auto transportation broker companies in the country. There is only one that sets the standard of excellence in the industry, Balch Logistics. We value our clients more than they value their vehicles. As a family-owned and managed company, we chose to treat our clients like our own family.
If you want and need the best possible automobile shipping services, call us. Our commitment to the highest standards in client service lead to many referrals. In fact the majority of our new clients come from referrals. Give us a try and experience our exceptional auto transportation broker services.
We can provide quick and easy solutions for vehicle transportation. We work with seasoned sales departments and individuals. We help professional athletes and local companies with reliable vehicle transport as well. Government branches and armored vehicles know our high standards also. Regardless of who you are or where you work, we can help.
We have developed a proven mix of training, experience and client service. This translates into loyal clients and constant referrals. We have a carrier base of trusted friends that is in the thousands. We have carriers calling us regularly to get set up to work with us. This is because we treat them as family also. Believing everyone deserves kindness and respect is the basis for our success.
Our proprietary process includes every aspect of our services. Our carrier vetting process is the most extensive in the industry and is ongoing. From carrier vetting to how and when we talk to our clients' customers is all part of the process.
We can handle a wide range of clients. We have account managers trained in each of our clients' specific areas of business. All our employees undergo our proprietary training. This base training covers everything from the transportation industry to our processes. After gaining experience in our process, the account managers get further in-depth training. This encompasses our vision of the perfect account manager. Our processes are how we set the standard in vehicle transportation services.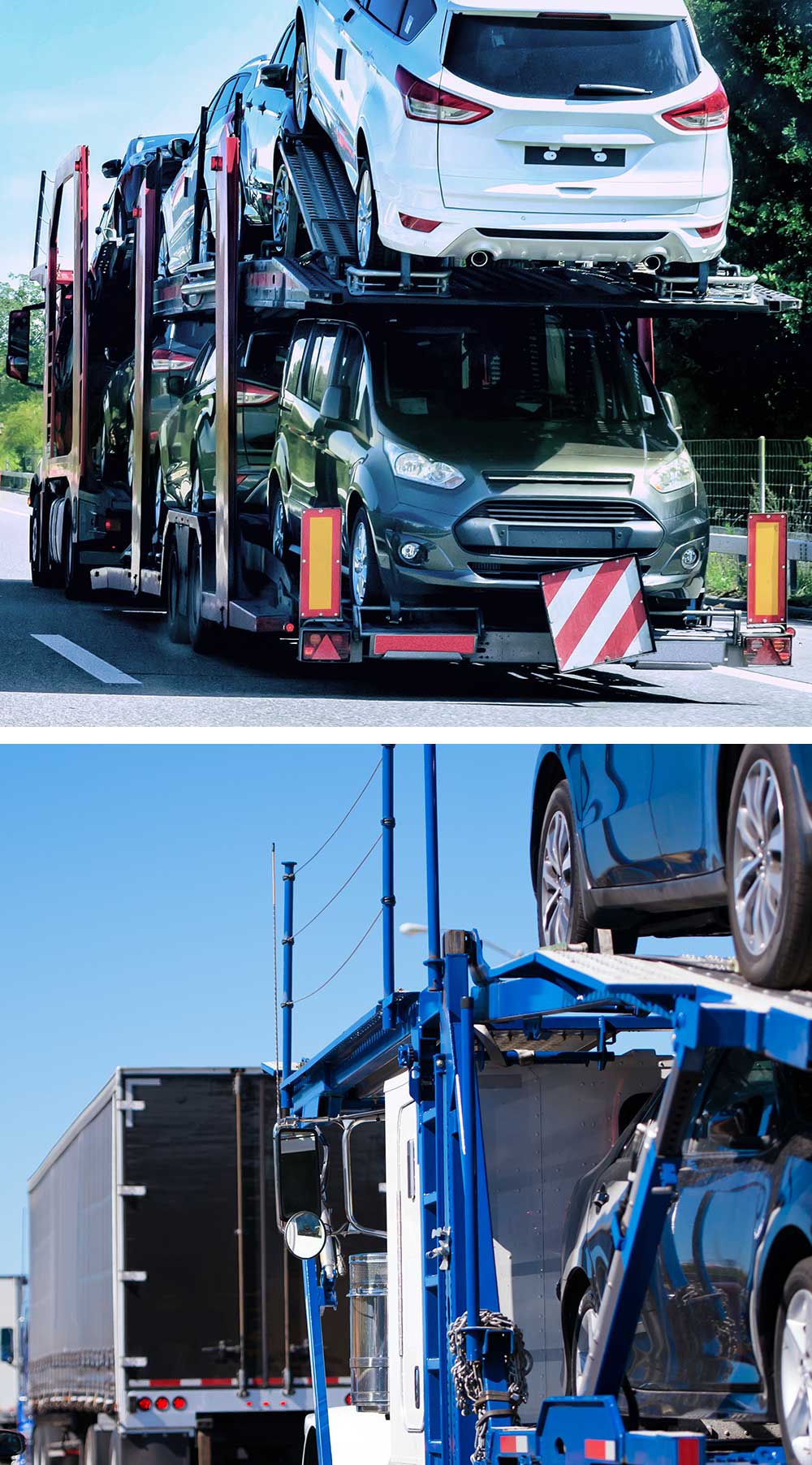 Why Choose Balch Logistics as Your Auto Transport Broker?
With tight competition in this industry, we must continue to get better. We must earn your business on each vehicle transport. Why you should call now and pick Balch Logistics for your car and truck transportation needs:
We set the standard of excellence in the auto transport industry.
We offer affordable custom pricing for our services.
We have the most reliable carriers in our database.
We are licensed and bonded. Our motor carrier number is 531102.
We offer enclosed vehicle transport for added protection.
We maintain a tight pick up window and on-time delivery.
We provide customized updates from start to finish.
We assign a friendly account manager to be your personal contact.
We offer easy and flexible payment options. We accept American Express, VISA, MC, Discover, ACH, and wire transfers.
Balch Logistics is ready to arrange your vehicle transport. Call us at (281) 859-4400 and one of our friendly staff will gladly assist you!